Events
Highlights from the Paris Sui Builder House
The Sui Builder House in Paris hosted many members of Mysten Labs and thoughtful presentations from the Sui community.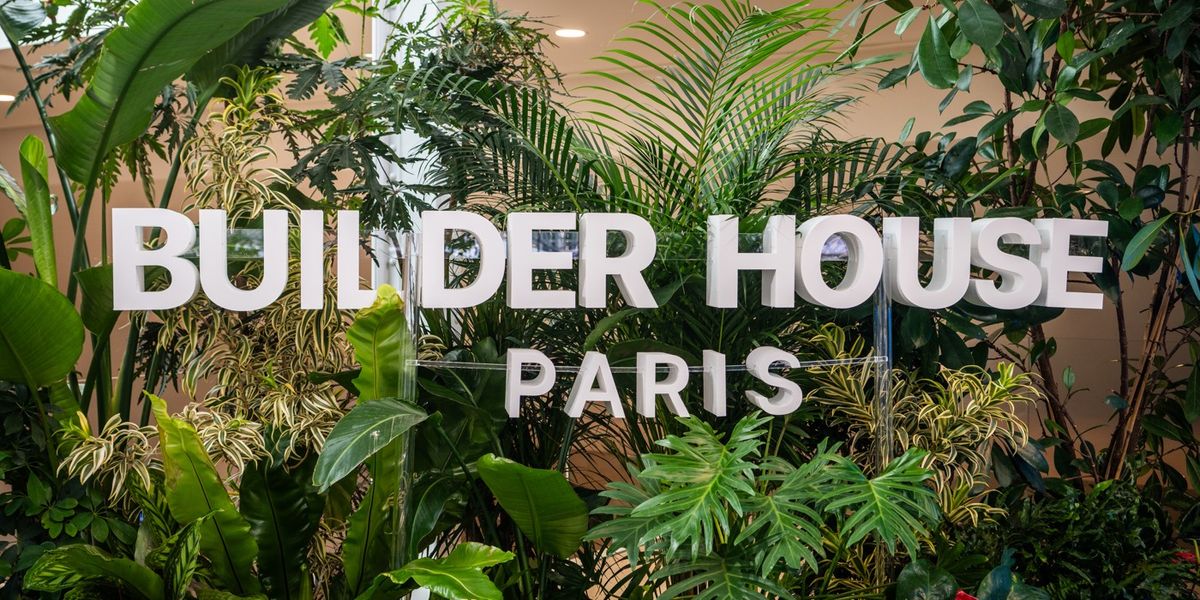 The Sui Builder House in Paris wrapped up Wednesday, July 19, with a keynote by Sam Blackshear, Mysten Lab's co-founder and CTO. The two days of the Builder House saw other luminaries from Mysten Labs offer insight into Sui development and progress, along with community members demonstrating projects and giving perspective, and service providers showing how they can bootstrap builders.
This Sui Builder House's beautiful event space, in Paris' St. Germain neighborhood, featured a presentation space, workshop and office hours rooms, and a sun-drenched courtyard for networking and relaxing. Coffee and beverages available throughout the event complemented a sumptuous lunch buffet. And amplifying Paris and Sui's creative spirit, the artist Thomas Lateur created a mural in the courtyard over the two days of the event.
An Inspiring Message
Greg Siourounis, Managing Director of the Sui Foundation, made the opening keynote on Tuesday, letting us know how Sui can change the world. He pointed out the twin facts of 15 billion cell phones in the world and 6.8 billion people living in developing countries. Although many people around the world are connected, they don't have access to healthcare, banking, and other essential services. With digital asset ownership and Sui's decentralized network, we can launch solutions for inclusion, new systems that will reach and enrich everyone. "We want Sui to solve real-world problems," said Greg.
Big News for Sui
Sam Blackshear's ending keynote address focused on three goals post-Mainnet launch: Keep Sui healthy, eliminate developer pain points, and help apps onboard users. Sui's Bug Bounty program helped with the first goal, as one builder found denial of service issue that could freeze a Validator. The bug was discovered and squashed before Mainnet launch. In the realm of pain points, ongoing work aims to make Sui Move even more efficient and performant, and encourage the use of Programmable Transaction Blocks through gas fee tuning. To these ends, the team is working on new APIs and a high performance indexer, and is adding features to Sui Move such as receiver syntax and new compiler warnings.
The most exciting updates help builders easily onboard new users, lessening the friction around wallet installation. The team is developing zero-knowledge login, a method that leverages existing accounts users may have on Google or Twitch to easily log into an app. Under this model, the wallet becomes part of the infrastructure, letting users get up and running in games and other apps in no time at all.
Messages from Mysten Labs
George Danezis, Mysten Labs co-founder and Chief Scientist, presented on Sui Lutris, the distributed system protocol that powers Sui, letting the network achieve very low latency alongside high-throughput and long-term stability. He delved into Sui's consensus mechanism, explaining the design decisions that let single-owner transactions bypass traditional consensus. And with Mainnet up and running, George was able to show some network results. As designed, gas fees remain stable as transaction volume increases, making Sui the only affordable option for mass user adoption. He stated the goal for Sui, from his perspective as a distributed computing expert, that it should never run out of capacity.
On the Sui Move front, both Damir Shamanaev and Todd Nowacki, Move engineers at Mysten Labs, offered their insights on development. Damir showcased the evolution of Capybaras, the first app on Sui Devnet, to SuiFrens, its current incarnation on Mainnet. SuiFrens lets users generate, trade, and mix cartoon characters, and get accessories for them, demonstrating the power of Sui NFTs. Todd gave a deep dive into new Sui Move features and improvements, including receiver syntax, a new typed macro function, private types, and enums. These features give developers greater velocity and capabilities when building Sui apps.
A Blockbuster Program
The community came to Paris in force to demonstrate the power of Sui. Shinami CEO Nikhil Chari walked the audience through setting up a gas station using his company's service. The Shinami gas station lets builders easily add sponsored transactions to their apps, giving users a frictionless onboarding experience and builders new revenue models. Shinami includes tools to help builders administer ongoing transactions and set up free trials for users.
Irvin C of OpenDive Technologies talked up his company's Sui Kit, an SDK for creating native mobile iOS and MacOS Sui apps using Swift. He emphasized how leveraging native iOS development gave apps Apple security and user interface components, and promised Android and Unity SDKs for Sui in the future.
Sui saw support from Amazon with a presentation by Jiten Varu of AWS. Not only does AWS provide infrastructure services for Sui Validators and nodes, his team works with Web3 builders to help them achieve their goals. They help with technical issues such as security best practices, and business relationships, including marketing plans and venture capital introductions.
Although we highlighted a few presentations above, many more community members took the stage and led workshops to enable DeFi, game, and other developers succeed on Sui.
Join Us at the Singapore Sui Builder House
Learn more about Sui and network with its founders and other developers! The Sui Foundation is hosting our next Builder House in Singapore from September 15 to 16, 2023. Expect educational presentations, demos, and other fun activities.
Register today before we hit capacity!
We would like to give special thanks to Jump Crypto, a global sponsor of Sui's Builder Houses in 2023. Jump Crypto combines expertise in engineering, trading, and investing to realize the promise of a Web3 future.